Generate barcode labels for various industries
Home
› Barcode Generator Software for Post Office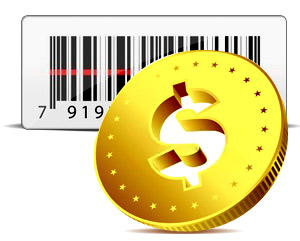 Barcode labeler software designs and generates Postal and banking industry barcode images, labels to tag postal documents, courier mails in postal service and similarly helps in various banking sectors like to label different banking documents including demand draft, cheque book, withdrawal form. Postal Service and Banking industry barcode generator program provides procedure to design and print bar code images for labeling parcels, post card and postal mail.
Post Office and Banks can implement the barcode system in their daily process to manage complete system in efficient manner.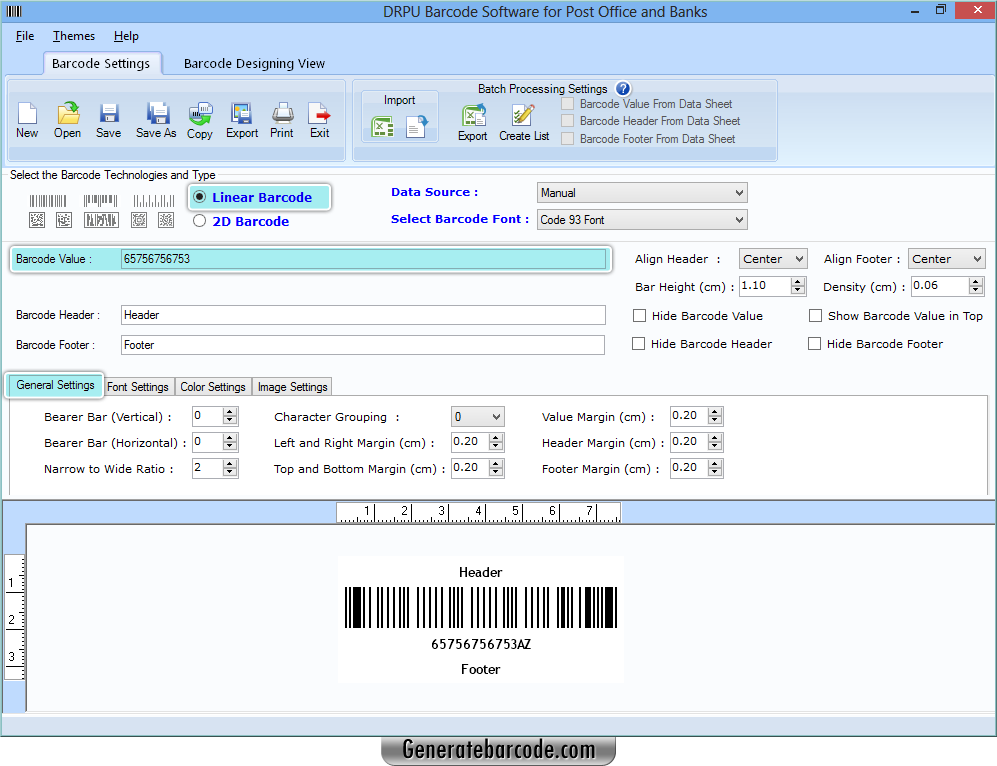 Barcode Generator Software for Post Office More Screenshot ►

➩ Supported Barcode Fonts
Linear Barcode Fonts
- Code 11, Code 128, Code 128 SET A, Code 128 SET B, Code 128 SET C, Code 39, Code 93, Code 39 Full ASCII, ITF-14, LOGMARS, Planet, Postnet, USPS Sack Label, USPS Tray Label, USS-93
2D Barcode Fonts
- MaxiCode, MICR
➩ Software Features
Design Post office and Banking sector applicable barcode images in Linear and 2D barcode fonts.
Generate Barcode List using Sequential Series, Constant Value Series and Random Series options.
Generate Barcode Labels with option to specify Barcode Value, Barcode Header and Barcode Footer.
Provide option to set Bar Height and Density of barcodes with Margin details for label designing process.
Provide option to save Barcode images in different file formats including JPEG, TIFF, PNG, BMP, WMF, EMF, EXIF and GIF.
Provide option to copy Barcode Label and paste at specified application including MS-Word, MS-Paint, MS-Excel etc.
Data Set Series feature allows to generate the multiple copies of labels with different barcode and text value in Barcode Designing View.