Generate barcode labels for various industries
Home
› Barcode Generator Software for Healthcare Industry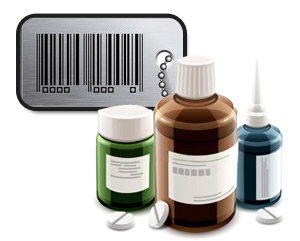 Create and print medical labels, pharmacy labels, price stickers to label medical equipments and wrist bands to identify patient for correct diagnosis. Healthcare Barcode Software is useful to design and create health care industry applicable barcode images. Healthcare industry software barcode program is used in labeling products shipped to hospitals like medical equipments, medicines, managing hospital data (like customers and distributor's details) in well organized way.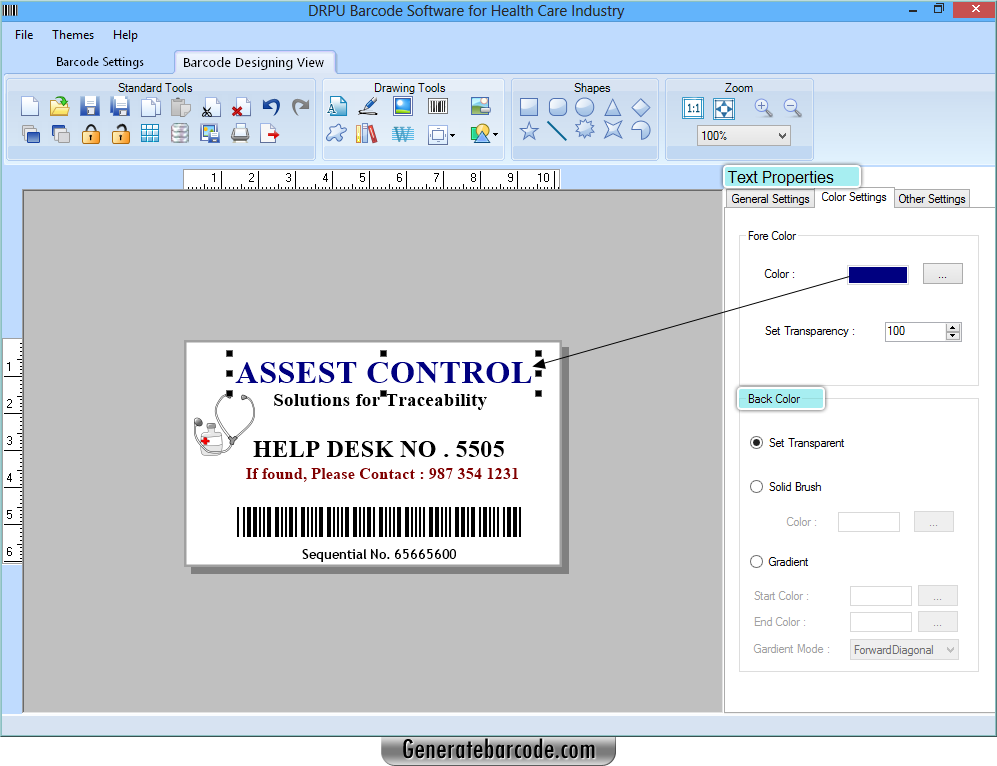 Barcode Generator Software for Healthcare Industry Screenshot

➩ Supported Barcode Fonts
Linear Barcode Fonts
- Codabar, Code 128, Code 128 SET A, Code 128 SET B, Code 128 SET C, Code 39, Code 39 Full ASCII, EAN 13, EAN 8, Interleaved 2 of 5, LOGMARS, UCC/EAN-128, UPCA, UPCE
2D Barcode Fonts
- Aztec Font, DataMatrix Font, PDF417 Font
➩ Advantage of healthcare barcode system
Provide real-time healthcare information.
Provide accurate and up to date information.
Provide cost-effective technology to manage entire Health care records.
➩ Software Features
Design barcode images in applicable Linear and 2D barcodes fonts.
Generate multiple barcode list using Sequential Series, Constant Value Series and Random Series Barcode List.
Generate Barcode Labels with option to specify Barcode Value, Barcode Header and Barcode Footer details.
Provide option to set Bar Height and Density of barcodes with Margin details in simplified way.
Provide option to save Barcode images in different file formats including JPEG, TIFF, BMP, PNG, WMF, EMF, EXIF and GIF.
Provide option to copy Barcode Label and paste at specified application including MS-Word, MS-Paint, MS-Excel etc.
Data Set Series feature allows to generate multiple copies of labels with different barcode and text value in Barcode Designing View.